As promised, below are the pictures of China's fireworks display. Enjoy...

**click to enlarge**
(full size view preferable to avoid blurry picture)
my favourite shot of the night!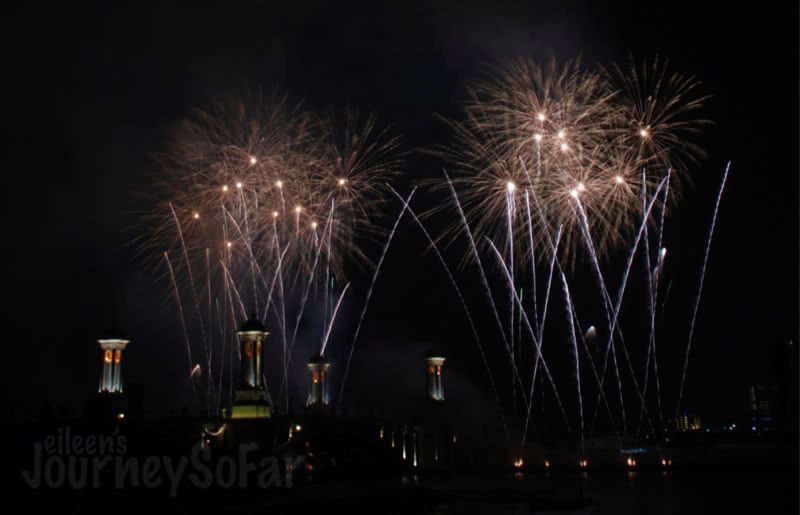 the picture did not turn out as nice as the real display that night because of the smoke and the cloudy sky. Sorry. Those are my best takes that I am able to share with you. Hope you have a fun time viewing them!