2 weeks ago,
Pop
and I went to Bubba Gump @ The Curve for lunch. Food is not that nice but the settings is very homey, exotic and when it was lunch time, it was no longer an ideal place for me because it's too noisy. The sittings are set quite near to one another so.. imagine the noisy when everyone start talking at the same time ....
Anyway, I had a fun time there and not to mention the "rules" of the restaurant is quite unique and furthermore, it is influence by the award winning movie, Forest Gump.
These are the "rules" i am talking about:
when you are fooling around, cam whoring with a bottle of ketchup like me, doing nothing, this is the sign you need to flash to the waiter/waitress: "Run Forrest Run"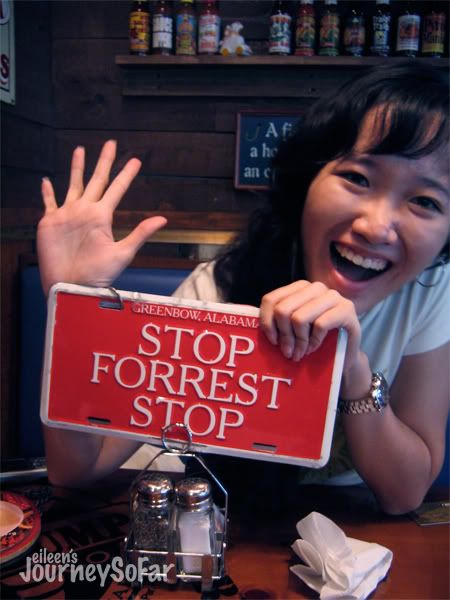 STOP FORREST STOP: when you need any assistance, or when you are ready to order, that is the car plate sign you need to show.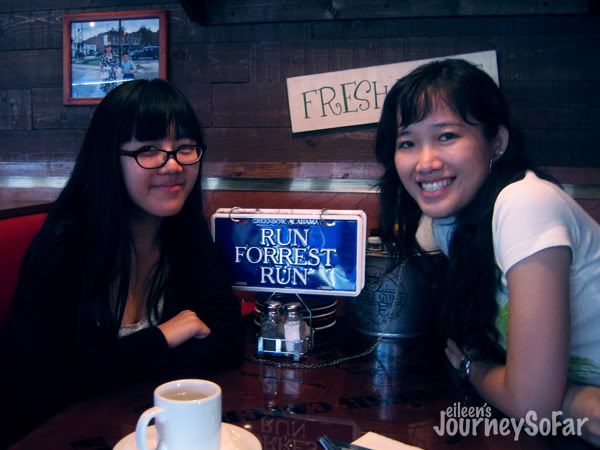 and that's Pop and me. We flash "Stop Forrest Stop" sign and the waitress came to our aid to help us take a pic. She insisted that we should put the sign back to "Run Forrest Run" before she take the picture :D
and that's Pop with the so called ping pong bat menu
which is attached to the bucket -.-"
 and they even have a whole lot of different bottles of sauces behind me but unfortunately those are for display purpose only. not for my consumption. :P
that's my main dish. i forgot what it's called. Taste is average but I love shrimps and to be able to enjoy that as my birthday lunch, I just couldn't ask for more :D 

and that's the cranberry yogurt drink. NICE! I LURRRVE cranberries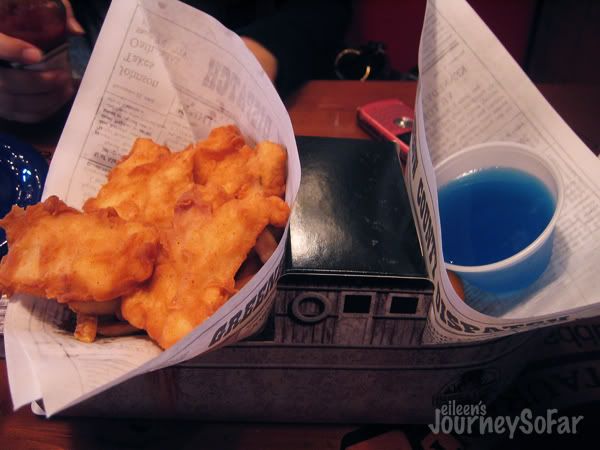 and that's Pop's fish and chip (kid's meal) and it comes with a paper ship! SOOOO CUTE!
and when I reach home at night, I had a surprise-dominos-pizza-birthday-party waiting for me at the living room. Thanks to all my housemates. You guys really make my day!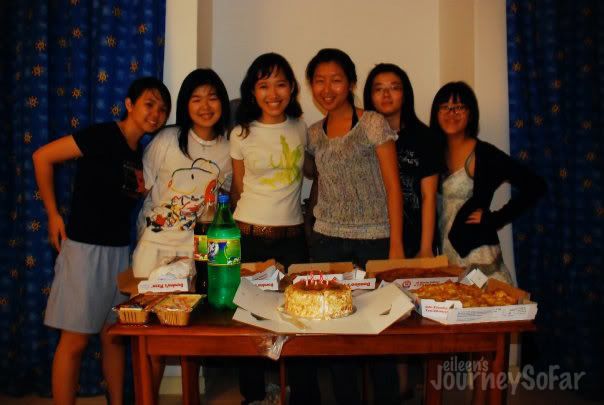 from left: Sherlyn, Jane, Me, Christine, Marli, Pop
see how the lighting at my living room is so cozy and romantic? basically the truth is, all the spotlights burnt out and the owner has yet to replace it for us. ahaha
as for presents, I get a few more books :D BRAVO!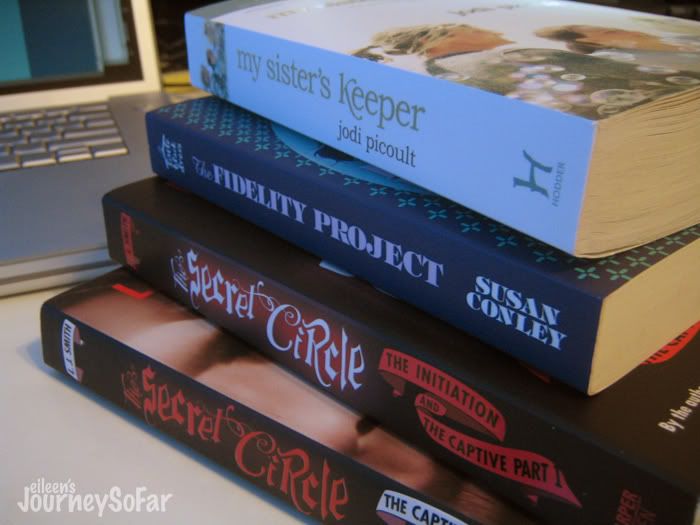 I just love books! especially STORY BOOKS! Thank you!